I used MiaoMiao the last three month and now it's time to tell you more about that magic little device. If you don't know what it is: MiaoMiao is a transmitter that can be attached on top of the Freestyle Libre – similar to the device called Blucon that I used before. It continuously reads the Freestyle Libre and sends the data to your phone. The FreestlyeLibre simply turns into a CGM.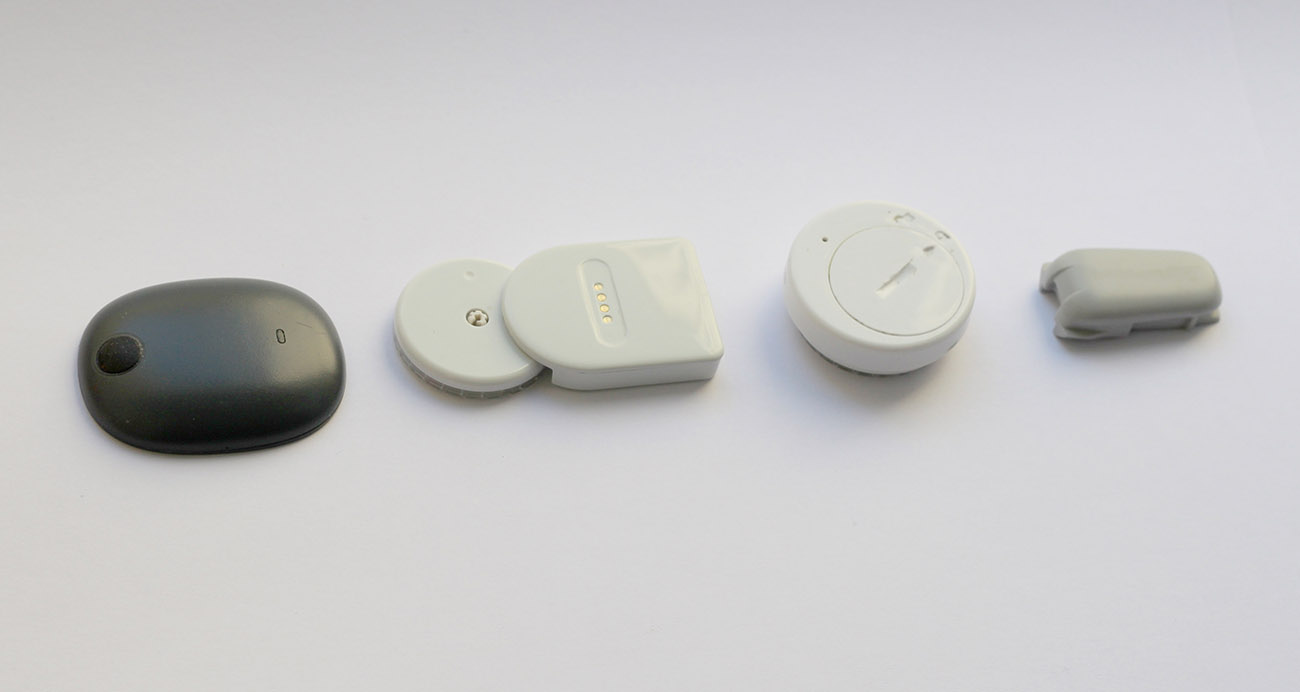 MiaoMiao FreestyleLibre Transmitter – Buy, Shipping and Tracking
But first of all, it starts with ordering the system. I have to admit that I was a little bit skeptical. In the past I already ordered things from abroad, but not in such a price range. I paid 184 euros for the device and it took three weeks till I finally got it in my hands – so you need to calm down and wait. It's not amazon prime now with same day delivery. From other users I heard that they improved shipping, tracking and I think they started working together with other distributors.
After the postman left the house I couldn't wait to test it. The box is very tiny and it comes with a custom charging cable, adhesive tape and the MiaoMiao Transmitter.
I only charged it for a few minutes, because I really wanted to see if it's working.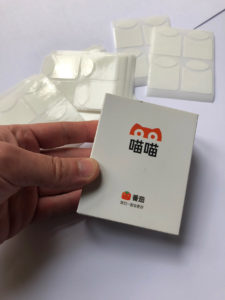 Compatible Diabetes Apps
To connect and receive the data I needed an app that is not officially in the App Store. Depending on your operating system you can use Apps like Spike, xdrip or Glimp. For Spike, which is the app that I use. You need to be invited with your iCloud E-Mail and can then download the App via another App called Testflight. You can go to their website and see more details. It's easier than it sounds like.
The setup is straightforward – I simply attached the MiaoMiao Transmitter to the FreeStyle Libre with the adhesive sticker that comes with the system. Then activated bluetooth and open the Spike App. Finally, I selected the MiaoMiao as transmitter and it connected automatically. That's all.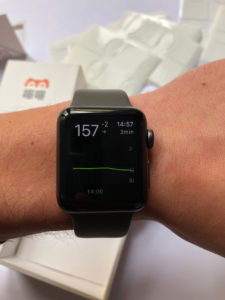 Problems, experience and tips
After a while I asked myself what's with the old FreeStyle Libre scanner? Yes, you can still use it. No problem at all. And if you scan the Libre with your NFC enabled phone within 30 min after you attached the sensor you can use your phone too.
That means I'm very flexible with that system what I like a lot. For example, I could attach it only at night to get alarms. Oh yes alarms, I didn't mention that. If you haven't had a Dexcom, Enlite or Eversense Sensor before you missed something very helpful. Instead of actively scanning my sensor and constantly thinking about it. I just get an alert before I'm above or below my target range and can inject insulin or take sugar. In addition to that I also get the values on my Apple Watch. This is one of the things I ever dreamed of. That was also possible with the Blucon Transmitter, but MiaoMiao is different!
I'm not sure how they did it, but the battery life of this tiny device is just incredible. It last about three weeks and sometimes even longer – my apple watch is dead after a single day. On top of this the MiaoMiao is rechargeable and that is a big point. Wasting a battery for the Blucon every two weeks was a nightmare.
A second advantage for me is the product design. Some people like the way how the blucon looks like, but when I sleep on my arm that can be painful and therefore I prefer the MiaoMiao. The height and length are bigger but the height of the Blucon was the disturbing part for me. The third thing that I realized is the bluetooth connection. I'm not sure if it's the software or hardware side that works better, but I don't have to push any reset buttons. If the connections get lost – all I need to do is open the app again and it connects. This happens three to four times a week. Which was also the case with Dexcom or Eversense.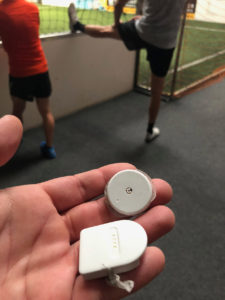 One last thing that I want to share is about the adhesive stickers that come with the Transmitter. At the beginning I had no problem with them, but after a while my skin reacted wired to the adhesive. So, I only used the stickers on the tip of the Transmitter. The Miao Miao is now only attached to the plastic of the Libre and not to my skin. A disadvantage is that it can fall of easier. Especially when I do sport or transpire a lot e.g. in summer. But in that case, I used kinesio tape which I could quickly change and where I know that I'm not allergic to the adhesive. But it's still adhesive on my skin and therefore I designed a MiaoMiao holder without adhesive. It's available at Shapeways.
I will definitely wear the MiaoMiao further and because I can recommend it I got a 10 dollar off coupon for you. Use the code 'dialifehacks' on their website miaomiao.cool to save money.
Disclaimer
The text above is no medical advice. I used the device on my own risk. All Information is based on my own experience.